MWNY 2002 Photo Gallery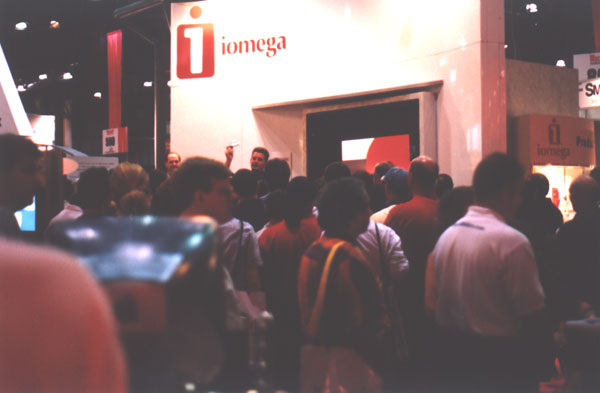 Pushing your products to consumers is expected here. However, some people can go overboard. The guy holding up the zip disk was not a great quality presenter, but a fast talking one who was probably interested in taking your money and running. I could not stand and listen to this man speak, so as I walked away, I heard someone say, "This guy is the biggest [censored]." I could only laugh.
---
READERS ARE NOW FREE FROM ADS. ENJOY!
---
This page was published by the CCPlace Staff. No duplication of this page or any part of this site is permitted.